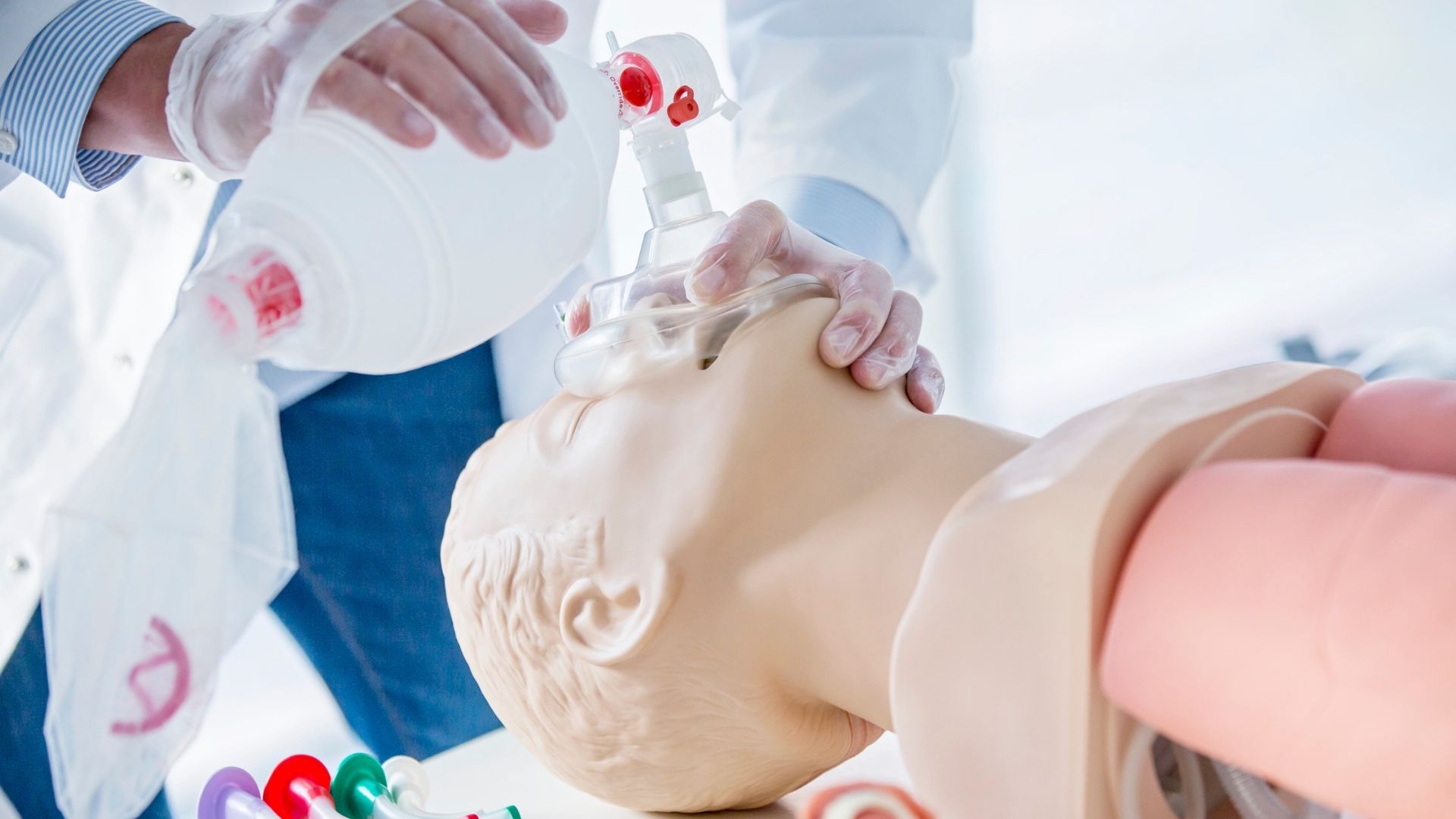 When you're thinking of learning CPR, you might be asking, "What is the average cost of CPR certification Classes in Colorado Springs?" CPR certification is available to everyone within a community, including healthcare professionals, private individuals, and organizations. Special CPR programs are also available to students and teachers alike. Training in Colorado is available to both those looking to attain certification and individuals looking for a CPR renewal.
In this article, we will take a look into what types of classes are available within the state and the associated fees and payments.
What Goes Into The Average Cost of CPR Certification Classes in Colorado Springs
In 2022 the state of Colorado passed the Cardiac Arrest Management bill. This law incorporates a campaign that aims to raise awareness around sudden cardiac arrest, provide educational, life-saving programs, public access to defibrillators, and ensure the number of healthcare professionals aligns with public needs. As part of the 2022 Cardiac Arrest Management bill, Colorado also aims to implement state-funded educational programs that will bring life-saving skills closer to the general public.
As the latest statistics provided by the American Heart Association show, as a result of the pandemic, cardiopulmonary resuscitation (CPR) was delayed in out-of-hospital cardiac arrests, which consequently reduced the survival rate.
It is evident that CPR can help improve a person's chances of survival; however, the issue with cardiac arrest is that it asks for acute, clear-headed action because each second is critical for the victim.
Benefits of CPR
Though it is well known that the biggest benefit is the ability to save a life, understanding practices can provide a more detailed outlook on how getting and maintaining CPR certification in Colorado Springs may be beneficial.
The different roles of CPR service within a community include:
Assisting in an accident (car crash or work accident)
Provide help in the case of natural disaster
Establish strong crisis management skills
Help someone who is experiencing a cardiac arrest
Save an individual who is choking
Many professionals also need CPR training and certification renewal to meet job requirements. CPR can especially benefit your resume if you are part of the industries that focus on such skills.
Affordable CPR Classes in Colorado Springs
The American Red Cross organization in Colorado offers both in-person and blended Simulation Learning. Both paths include the guidance of a certified instructor and the opportunity for learners to demonstrate their skills and gain feedback.
The CPR courses in Colorado Springs take no more than a few hours and as the Red Cross states, they happen in intimate settings, which ensures learners get comfortable and master the material before taking the exam.
Refresh materials are also available to Colorado learners; they come in the form of quizzes, learning activities, and games that may help certified professionals keep their skills up to date and maintain them.
Classes for certification card renewal are also available to those who wish to maintain their credentials and recertification is required every two years. The course material is assembled by the Red Cross Scientific Advisory Council, a panel of medical and scientific experts who deliver science-backed data and practices.
What Types of Classes are Available in Colorado
When talking about CPR, we must keep in mind that there is an array of classes available in Colorado, and CPR certification is not just a one-fit-for-all kind of class.
The American Heart Association offers the following CPR and First-Aid courses:
HeartSaver CPR & AED (Infant/Child/Adult)
This type of training is aimed at everyday people, including parents, babysitters, coaches, teachers, and so on. During the 2 to 3 hours people spend in training, they learn how to administer proper CPR techniques and use an AED (automated external defibrillator).
BLS for Healthcare Providers
As the name entails, this classroom course intends to prepare medical professionals to provide CPR and use AED while responding timely and accurately in different medical emergencies. The class lasts 3 hours, and recertification is set at 2 years, just like other courses.
HeartSaver CPR & First-Aid Certification (Infant/Child/Adult)
This is a 3 to 4-hour class that teaches individuals how to overcome reluctance to respond in life-threatening situations. The course is made of both on-hand training and video demonstrations through which learners are familiarized with proper CPR techniques and standard protocols.
Heartsaver Pediatric First Aid CPR AED
This course intends to teach childcare workers how to manage injuries and illnesses in children and infants. It covers child CPR and AED, using an Epinephrine pen, and other first-aid practices. The Heartsaver Pediatric class is in accordance with all the regulatory requirements in the US and is designed to suit the needs of teachers, camp counselors, foster care workers, youth group leaders, etc.
How Much Does an Average CPR Class Cost in Colorado Springs?
The overall price of a CPR class in Colorado Springs depends on a couple of factors with the biggest one being the type of class you opt for. Online classes come at a lower price, while blended CPR classes are associated with a bigger fee.
According to the official American Red Cross website, currently, 20 different classes are available in Colorado.
Online classes, which are either a blend of adult and pediatric CPR and first-aid or offered separately, are all set at a price of $37. On the other hand, adult and pediatric CPR and first-aid blended classes that include the classroom experience come at a higher price and vary between $70 to $100.
CPR classes are sorted out according to the date, type, and class format; to find the class that meets individual needs, it is best that those interested visit the list provided by the Red Cross organization.
The AHA, on the other hand, works with a wide net of providers, and although on their site you may find that an online CPR course is advertised at $15, the details section notes that to receive CPR rectification, learners must attain hands-on training as well.
Overall, we may conclude that CPR courses in Colorado Springs may vary in price depending on the provider. It is best that individuals that have already acquired certification with a nearing-in due date to contact their specific provider for the renewal cost.
Wrapping Up: The Average Cost of CPR Certification Classes in Colorado Springs
On average, CPR certification classes in Colorado Springs may cost anywhere between $37 to $100, depending on the type of course in question and the health organization an individual opts for. As we mentioned, there is an array of classes available for both healthcare professionals and everyday people.Those looking to maintain their CPR qualifications need to invest in CPR renewal classes that differ from provider to provider. As we mentioned, CPR aims to save lives, and in response to the most recent statistics, the state of Colorado passed the Cardiac Arrest Management bill, which supports Basics Life Saving skills education. This may ultimately increase awareness of the widespread Sudden Cardiac Arrest (SCA) and help increase survival rates.